Interplanetary is a collection of patterns that will take you to other galaxies. 
As a child I had a fantasy of what outerspace was. It included a  variety of bright colours, interesting creatures, and excitement. Now that I'm an adult it is less exciting and more of an unknown place full of mystery and divine beauty.
Interplanetary is a combination of my childhood fantasies and current wonderings coming together in an odd way to show the beauty as well as the excitement of the galaxy.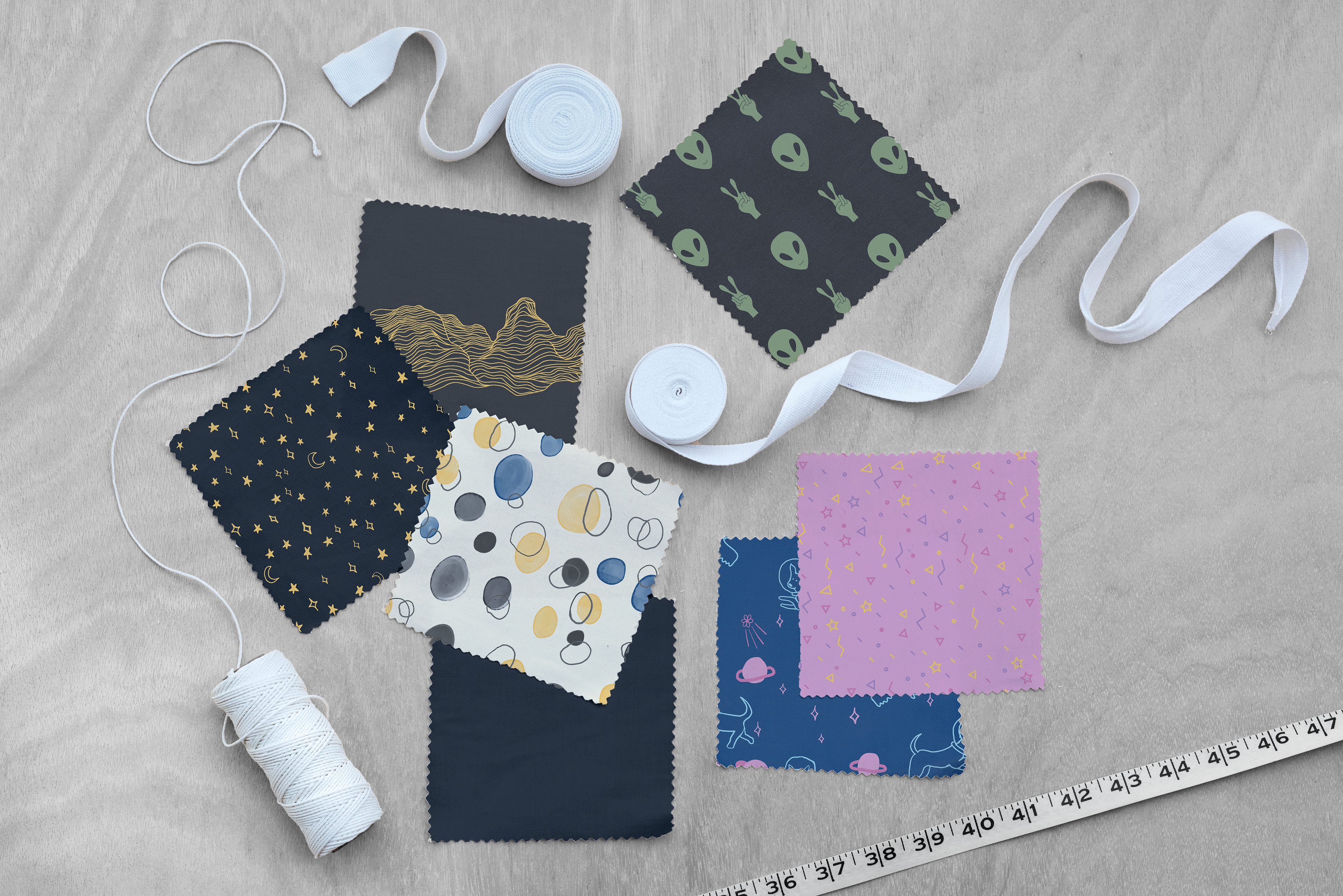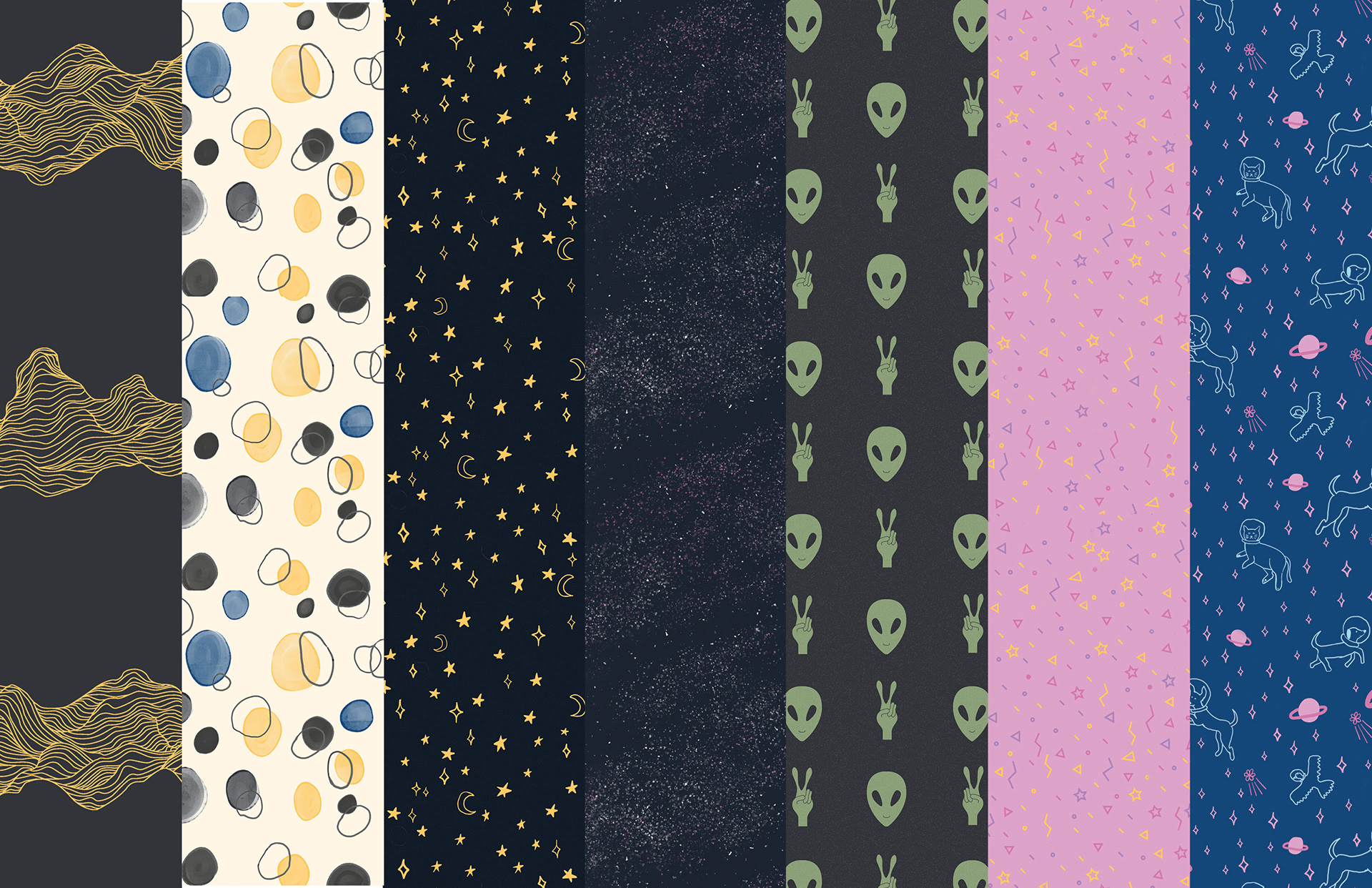 As a way of promoting these patterns, I designed a 28 page booklet that tells the story of how these patterns were created and shows the patterns in their entirety.